International Travel Safety Specialists
ABOUT PLANET WISE AND IT'S VISION:
With the rise in intermingling between races and the hunger to create something bigger, better, faster- traveling for business is a very common requirement of most corporate executives. With frequent traveling comes complacence and with complacence trouble! If you are not careful and do not follow your duty of care scrupulously, you may end up at the receiving end of a dereliction of duty lawsuit.
Planet Wise™ is here to ensure your staff, data and company reputation are protected at all times. At Planet Wise we want to keep your company safe, in a world where lawsuits are common and where Health and Safety laws and compliance with these laws is a business-critical issue.
OUR FOUR PRONGED METHOD OF ENLIGHTENMENT:
We achieve a decent level of awareness in the most lackadaisical staff member  in four ways:
 By auditing and writing policy documents
 By providing e-learning courses and training packages
 By providing face-to-face training
 By creating various 'Knowledge Banks' of information (e.g. on international travel safety) as a web portal for companies
PLANET WISE LEGACY:
Planet Wise™ has been in operation since 2003 and was set up to offer business critical training to staff who travel overseas on company business. The company has secured an excellent range of blue chip clients who benefit from the various services on offer. These range from ongoing assignments where every member of staff is trained to a company standard or a more focused course for higher risk countries.
TEAM:
 Planet Wise Managing Director, Mark Hide, is a regular contributor to national and international news media including BBC, CNN and Sky News on the subject of international travel safety. He often asked to speak at travel-related conferences and has been a keynote speaker at the Global ACTE conference, Business Travel Show and many others.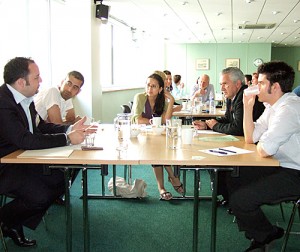 Our instructor team consists of experienced travel safety specialists who have a natural ability to get their point across. They are of course well traveled and can really get to the heart of doing business safely across the world. We also have a dedicated research, design and development team bringing you the latest in compliance-based e-learning and interactive online courses and knowledge banks. We also offer bespoke package for all our clients so you really feel you have a useful resource and product your company can be proud of.
To get prompt answer to specific queries, please click here and submit a question!